Migration Agent for Employer Visas
Work & live in Australia
When applying for an Australia sponsorship visa, you need to make sure that your position adhere's to rules set by the Government regarding skillsets and accepted types of employment. Sponsorship visa conditions are extremely particular so to make sure that you are eligible for this visa and are not in breach of the conditions, talk to one of our Brisbane Migration Agents.

[visa_slider cat="employer-visas"]
Migration Agent for Skilled Visas
Work & live in Australia
If you are a qualified professional seeking a visa in Australia, the Australian skilled visa could be the perfect option for you. This visa is designed to bring qualified and practicing professionals to Australia based on the occupations that we need within Australia. To apply for this visa, your occupation must be on the Australian skilled occupation list and bring economic value to the country. To see if you are eligible, organsie a meeting with one of our Brisbane migration agents.

[visa_slider cat="skilled-visas"]
Migration Agent for Business Visas
Work & live in Australia
If you wish to run or start a business within Australia; a business visa could be the option for you. This visa allows you to immigrate to Australia if you invest in or run a profitable business on our soil. The business visa is a particularly picky one to organise and has very strict requirements so it is recommended to go through a migration expert.

[visa_slider cat="business-visas"]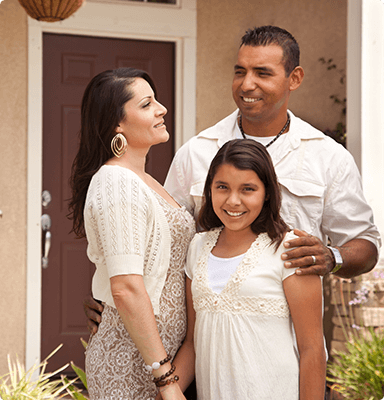 Migration Agent for Family Visas
Work & live in Australia
Do you have immediate relatives that live somewhere in Australia? You might be able to submit an application for the Australia family migration visa. This scheme was created by the Australian Government to increase reunions between international family members. This visa works by allowing a close relative, who is atleast 18years of age and residing in Australia, to sponsor a member of their family from overseas allowing them to move to Australia. Not all family members may be eligible so talk to the Brisbane Migration agents to see if you can apply.

[visa_slider cat="family-visas"]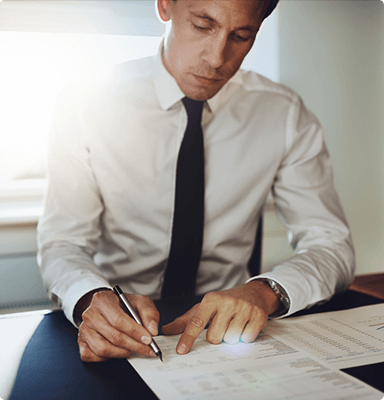 Migration Agent Brisbane for Visa Appeals
Our Brisbane Migration Agents fight for your rights
Our Brisbane migration agents are highly experienced and sympathetic to visa denials and are here to help. You are entitled to lodge an appeal against a refusal of entry notice. We know this can be an extremely stressful situation to find yourself in which is why we offer our professional migration review tribunal services.

[visa_slider cat="visa-appeals"]
Results Migration have a highly experienced, dedicated and empathetic team of Brisbane migration agents who have made Results Migration the leading migration agency. Our migration agents are all registered and have experience working with a wide array of people applying for, disputing and seeking information on the different types of Australian visas. We are experts on the field of immigration laws and policies and have seen first hand the problems that can occur with different visa applications. We know the difficulties that can arise with visa applications which is why we are to to help you, guide you and fight for your migration rights.
The Australian Government has countless visa types on offer so it is important to know the difference between them, their requirements and conditions and which is best for your circumstances. Whether you are looking for a temporary stay, study options, sponsorship options, a route that leads you to permanent residency, or you don't even know where to start, chat to our team of Migration Agents; we will talk you through your options and make an immigration plan for you. The agents at Results Migration pride themselves on going above and beyond for their clients, helping them throughout the entire journey and making sure all documents are correct.
We specialise in Australian migration laws and policies. Our dedicated team of agents can assist with:
INSTANT VISA CONSULTATION
Experienced Migration Agents. Contact us for all visa enquiries.
WHY CHOOSE RESULTS MIGRATION AGENT BRISBANE?
Free Consultation
Free Migration Consultations
98.8% Success Rate
Average application success rate is 98.8%
We're Registered Agents
Registed and expereinced Brisbane Migration Agents
Help with Visa Appeals
Was Your Visa Denied? We can help!
Road to Permanent Residency
We Can create a Strategy that Leads to PR
FIND OUT IF YOU'RE ELIGIBLE TO WORK AND LIVE IN AUSTRALIA
INSTANT VISA CONSULTATION
Fill out the details below for a free consultation. Please check your answers carefully as once sent, one of our Brisbane Migration agents will get in touch with you to discuss your needs.
TAKE THE FIRST STEP TODAY!
Migration Agents: The Migration Experts.
WHY USE RESULTS MIGRATION?
Leading the way in migration services, Results Migrations are a team of highly experienced and trained lawyers and migration agents who provide honest migration services for the clients seeking different visa entries into Australia. Our staff are compassionate and extremely dedicated to finding you the best pathway to Australia. Whether you are after short term visa, aren't sure exactly what you want yet or are looking for a way to stay in long haul, we are the migration agents for you. Our experience, dedication, knowledge and level of empathy is reflected in our 98.2% success rate.
Although experienced in all visa types, our core specialty is working with people who are trying to turn their temporary visas into permanent residency. We will map up the best way to get there and will hold your each step of the way. From advice, to handing documentation and representing you if need be, our Migration Agents  will go above and beyond to get you there.
DO YOU HELP CLIENTS WHO NEED TO GO TO THE AAT?
Yes we do. We have had a lot of success when it comes to Administrative Appeals Tribunals and have had visa denials turned around for multiple clients. Your Results Migration case manager will create a case, represent you and take it to the AAT for the very best chance of success.
Results Migration Immigration Lawyers and Migration Agents can represent you at your hearing and argue your case. Although we handle everything, we keep you well informed and in the loop at all times so you know the status of your application/tribunal at all times. We know this is a very stressful time for you so we provide the support you need throughout the entire process to not only bring in the best possible change of success but to ensure you are encouraged and feel cared for and listened to every step of the way. Call us or organise a free consultation to see what our Brisbane team has to offer.