Migration Agent for Employer Visas
Work & live in Australia
Applicants seeking sponsorship from an employer in Australia need to ensure their skills and prospective employment options meet the Australian Governments guidelines.  Avoid mistakes and delays by speaking with Results Migration team of experienced immigration lawyers in Brisbane.

Ashfaq Rana
Thank you to Mr Christian Dawson and his team at Results Migration. I applied for a 457 visa offshore from Pakistan and it was approved in record time!
Migration Agent for Skilled Visas
Work & live in Australia
Individuals with particular skills and abilities are encouraged to migrate to Australia through the Australian work visa program, benefiting  Australia's economy and improving its workforce. Speak with one of our expert migration agents in Brisbane to see if you're eligible.

Swapnil Mundhekar
Visa Approved! Thanks to Christian and his team, I applied for a skilled visa 189 and I had a very complicated case. Results Migration were always there to help me and answered my calls and emails, very supportive.
Migration Agent for Business Visas
Work & live in Australia
An Australian Business visa provides business people the opportunity of investing or establishing and managing a business in Australia with their family. Migration can be very simple when you are dealing with experts in migration law. Speak with our Brisbane based immigration agents and realise your migration goals today.

Andrea Richman
Great service from this team.  They came to review my business personally, took deep interest in my situation and provided the best possible outcomes for me to employ / attract skilled talent from overseas.  Fantastic support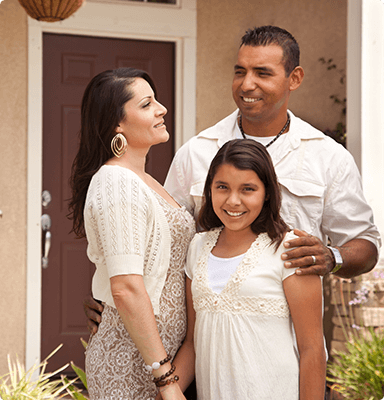 Migration Agent for Family Visas
Work & live in Australia
Eligible Australian relatives may be reunited with their international family members through the Australian Family migration stream.  If you wish to migrate under the Family migration scheme, you must be sponsored by a close family relative who is at least 18 years of age. Meet with one of our experienced migration lawyers in Brisbane today for a free visa eligibility assessment!

Vladimir Mitas
He took our permanent visa case to the federal court and won after Fragomen lost. Christian and his team are first class and I have recommended him to many of my friends who are happy as well.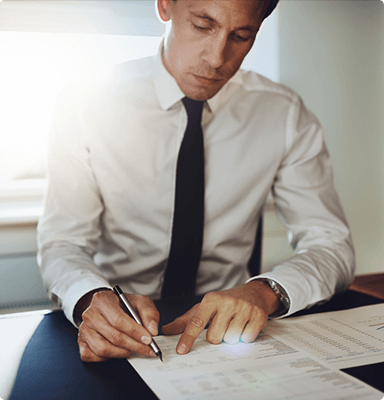 Migration Agent for Visa Appeals
Migration lawyers fight for your rights to stay in Australia
If your visa application has been refused then the team at Results Migration can assist with appealing the refusal and lodging your application to the Migration Review Tribunal (MRT). Our professional immigration lawyers will fight for your visa! Speak with one of our migration agents in Brisbane today for a free, no obligation consultation.

Simon Mura
Last week we received the news that the 3 year ban had been lifted and my wife's new visa application was approved. This was a life changing moment for us, Australia has the best opportunities for our family and now we can celebrate together as one.
Results Migration are one of Brisbane's leading migration agents for Australian visa services. Our experienced team understand all of the obstacles and challenges different visa applications bring, and tailor every visa application to the client's situation and needs so that they can get the best chance of success. We will take care of all the paperwork and guide you through the process, all you have to do is focus on building your new life here in Australia.
As part of our service, our immigration lawyers help client's map out a pathway to Permanent Residency, which on completion, allows applicants to live and work in Australia permanently. The Results Migration expert team of professional, local, Brisbane Immigration Lawyers, will help you every step of the way. When applying for a visa through our agency, we strive to achieve the best results for our clients, and will ensure that all visa applications are processed successfully!
We specialise in migration to Australia, we understand what our clients need and deliver results every time. We can help you with:
Get started
With the leading team of Brisbane Migration Lawyers. Contact us for all visa enquiries.
AS FEATURED ON
Free Consultation
In your visa consultation we will undertake a full assessment of your migration needs, including your current situation, your future goals and any past issues that you may have had. We will give you a full and frank opinion on your chances of success and begin to compile a comprehensive timeline to achieve your migration goals for you. We will quote you the professional fees owed for your entire matter, with no surprises.
98.8% Success Rate
We have a formidable team of migration lawyers that are committed to ensuring you achieve a successful outcome for your migration application. Through our experience we know what is needed, we have achieved fantastic results for our clients and continue to assist our clients throughout Australia and the rest of the world with a 98.8% success rate.
We're Registered Lawyers
A migration lawyer comes with a wealth of skills and knowledge that leaves agents for dust. A migration lawyer has attended law school at University, is admitted to the legal profession and they are specifically trained to analyse and interpret the law and provide relevant and clear advice.

Help with Visa Appeals
We have a successful history of representing applicants at the Migration Review Tribunal (now called the Migration Review Division of the Administrative Appeals Tribunal). We can analyse the legal reasoning behind your visa refusal and argue that the refusal of your visa was not justifiable.
Pathway to Permanent Residency
We specialise in assisting our clients with transitioning from the temporary to permanent residency in Australia. We provide a clear strategy with sound advice to ensure that are clients apply for the correct visa to maximise the success of their application and minimise the time and cost outlaid. Our ongoing application support ensures that all evidenced received and submitted ensures a successful outcome even if there is a history of refused or cancelled applications.
WHY CHOOSE RESULTS MIGRATION?
Free Consultation
We now offer – Free, No Obligation Consultations
98.8% Success Rate
With all applications we average a 98.8% success rate for our clients.
We're Registered Lawyers
Migration Lawyers have more knowledge and experience than Agents.
Help with Visa Appeals
Visa Rejected? We can help get your visa approved.
Pathway to Permanent Residency
We'll help you get a long term plan in action.
Client Reviews
Oto – Phillipines
Successful Prospective Marriage visa, while getting processed successful tourist visa for 9 months without any job for my Philippine partner. Partner visa will be next when we marry. Honestly Christian knows what he is doing, highly recommend him and his team! Thank you.
Alistair R
Results Migration is a truly exceptional company. We've had several members of our team at Media Heroes on 457 visas over the years and Christian has helped us navigate the sometimes confusing rules from IMMI with great success. The team at Results offer no nonsense advice, they ensure you follow the rules to the letter and they genuinely do get results. I have absolutely no hesitation in recommending them to any company or individual looking for a fantastic migration lawyer. Thanks Christian.
Dheeraj N
Permanent residency approved! I was referred to Mr Christian Dawson as he is a very famous immigration lawyer in the Indian community. I applied for my Subclass 186 visa, it was a complex case and I did not want it to fail. I am grateful to Mr Christian and his Results Migration team. They were very honest to me and I am very happy with the outcome!
Kayleigh F
I contacted Christian after hearing that my second year working holiday visa was rejected. We successfully won our appeal against the decision and I am very happy that now I can stay in Australia for another year! Christian and his team were always very helpful and explained the process whenever I was unsure. Christian always put my mind at ease and answered any questions I had. I would definitely recommend Results Migration to anyone applying for a visa or dealing with a visa rejection.
FIND OUT IF YOU'RE ELIGIBLE TO WORK AND LIVE IN AUSTRALIA
FREE VISA ASSESSMENT
Please fill out the below questionnaire being sure to double check your answers before submitting it. Once it is sent a member of our expert team will get back to you.
TAKE THE FIRST STEP TODAY!
Immigration Lawyers Brisbane. The Migration Experts.