INSTANT CONSULTATION, CALL NOW!
Australia's No.1 Migration Advocates 
Let Australia's most trusted migration advocates secure your pathway to a new life
Skilled Visas
Work & live in Australia
Individuals with particular skills and abilities are encouraged to migrate to Australia through the Australian work visa program, benefiting Australia's economy and improving its workforce. Speak with your very own expert immigration agent Brisbane to see if you're eligible.
[visa_slider cat="skilled-visas"]

Business Visas
Work & live in Australia
An Australian Business visa provides business people with the opportunity of investing or establishing and managing a business in Australia with their family. Migrating can be very simple when you are dealing with an expert in migration law. Speak with our Brisbane migration agent and realise your immigration goals today.
[visa_slider cat="business-visas"]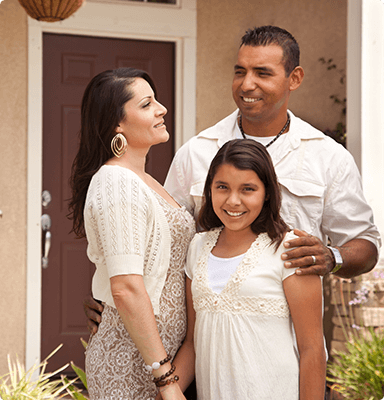 Family Visas
Work & live in Australia
Eligible Australian relatives may be reunited with their international family members through the Australian Family migration stream. If you wish to migrate under the Family Australian visa scheme, you must be sponsored by a close family relative who is at least 18 years of age. Meet with an experienced Brisbane Immigration agent today for a free visa eligibility assessment!
[visa_slider cat="family-visas"]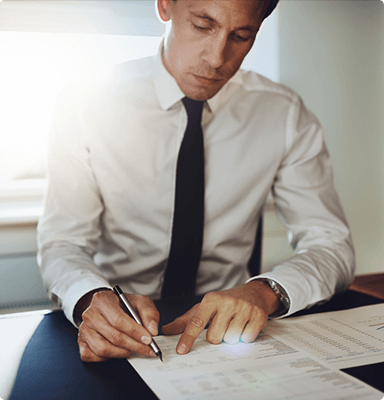 Visa Appeals
Our agents fight for your rights to stay in Australia
If your visa application has been refused then we can assist with appealing the refusal and lodging your application to the Migration Review Tribunal (MRT). Our team of professional will fight for your visa! Speak with your migration agent Brisbane today for a free, no obligation consultation.
[visa_slider cat="visa-appeals"]

Our registered migration agents in Brisbane take care of all the paperwork and fine print to ensure you don't miss anything along the way and increase your chance of success. We will take care of the continually changing, and at many times complex process, allowing you to focus on the new life you will have in Australia.
Your Brisbane immigration agent or Brisbane migration agent will provide a roadmap to their Permanent Residency, allowing them to permanently live and work within this country. Your immigration agent Brisbane will walk you through our proven process. Our Brisbane migration agent experts understand that every situation can be different and unique, and therefore take the full time required, ensuring all our applications are successful.
We specialise in Immigration Law, we understand people and deliver the best results every time. We can help you with:
INSTANT VISA CONSULTATION
The leading team for Brisbane Immigration Law. Contact us for all visa enquiries.
WHY CHOOSE THE BEST IMMIGRATION AGENTS IN AUSTRALIA?
Instant Consultation
No Obligation – initial consultation
98.8% Success Rate
Our immigration agency has a 98.8% success rate!
We're Registered Agents
We are registered and practising agents
Help with Visa Appeals
Visa denied? We can help!
Permanent Residency
We will create a plan for PR
Arionna Aika

Result Migration is a great help for us to get our visa done in 3 months and 13 days to be exact. We can now look forward to our next step. Our agent Shadi Golchin was very professional to deal with our inquiries and if she is not around, they allocate an agent to answer our questions. Highly recommended to you as part of your journey. Very Blessed to have such an agent like this. Kuddos!

Bernadette Lama

Very effiecient Migration Agent. All process of my partner visa was done without any difficulty. Excellent communication through email and phone calls with the team especially Team 7 - Dalila and Team. Very impressive client portal provided to upload required documents. Great Migration Agent that got my visa approved. I Highly recommend Results Migration! Thank you !

Sharron Rai

All I can say is WOW what an experience Shadi and her team (Team 8) have been amazing Shadi you are a LEGEND I started by journey back in 2021 Shadi has been nothing short of a miracle worker, she is diligent and knows her stuff. No question was too hard to answer. The team kept me updated and Shadi was always willing to assist. I cannot recommend Results Migration enough. They are the best in the business. Thank you all
FIND OUT IF YOU'RE ELIGIBLE TO WORK AND LIVE IN AUSTRALIA
INSTANT VISA CONSULTATION
Please fill out the below questionnaire being sure to double check your answers before submitting it. Once it is sent one of our experts will get back to you. 
TAKE THE FIRST STEP TODAY!
FAQ
Why Use Results Migration?
Results Migration are the leading Immigration Agents Brisbane and Brisbane Migration Agents throughout Australia and provide holistic immigration services to all eligible clients. We have a formidable team of immigration agents Brisbane and registered migration agents Brisbane and throughout the nation that are committed to ensuring you achieve a successful outcome for your application. Through our experience we know what is needed, we have achieved fantastic results and continue to assist them throughout the country and the rest of the world with a 98.8% success rate going into 2022.
Your registered migration agent Brisbane will specialise in assisting the transition from temporary to permanent residency. We provide a clear strategy with sound advice to ensure that our clients apply correctly to maximise the success of their application and minimise the time and cost outlaid. Our ongoing application support ensures that all evidenced received and submitted ensures a successful outcome even if there is a history of refused or cancelled applications. All our Brisbane migration agents are registered with the Office of the Migration Agents Registration Authority (Office of the MARA). In your first consultation with your Brisbane migration agent, we will provide a clear analysis of your case and fees, from here you will be allocated your own immigration agent in Brisbane who will be right by your side until an outcome is provided to our client.
Who Will Communicate With The Department of Home Affairs Regarding My Visa Application?
Your registered migration agent in Brisbane will provide this comprehensive service as part of your journey with us. All communications, submissions, online applications, document exchange and any other action required to complete your application is completely taken care of by our team.
Your immigration agent in Brisbane will be fully trained and have in-depth experience communicating with Department officials, Tribunal Members, Parliamentary officials and Judges of the Court and know how to gain the best outcomes from opening communications with anybody, at any stage of your application. To speak with a migration agent in Brisbane, enquire today.